Purpose of Quality Control
The primary reason for the Quality Control personnel is to control the work in regards to:
1. Monitor the containment for leaks or failures.
2. Checking ambient conditions were within specification prior to painting operations.
3. Testing frequencies and methods of the steel profile as per ASTM D4417 and SSPC PA 17.
4. Testing frequencies and methods of the Dry Film Thickness as per SSPC PA 2.
5. Documenting shipments of material to verify color and batch numbers.
6. Monitoring the safety of the crew.
7. The project is being followed by their Quality Control Plan.
8. The project is being followed by Environmental Regulations.
9. Submitting Quality Control reports to NDDOT as per the specifications in the SP.
10. Paint applications are being followed as per the manufacturers recommendations for each coat system.
The QC has oversight of all painting operations, blasting and painting crews, and continually monitors the work being performed on a day to day basis. If issues come up, the QC is the person to accept/fail the work, cease operations, make necessary adjustments, monitor the crews work, and work with the crews to provide quality work. The QC is the person the QA (Agency) inspectors work with.
If you want to view our Quality Control report, please
click here
for your reference.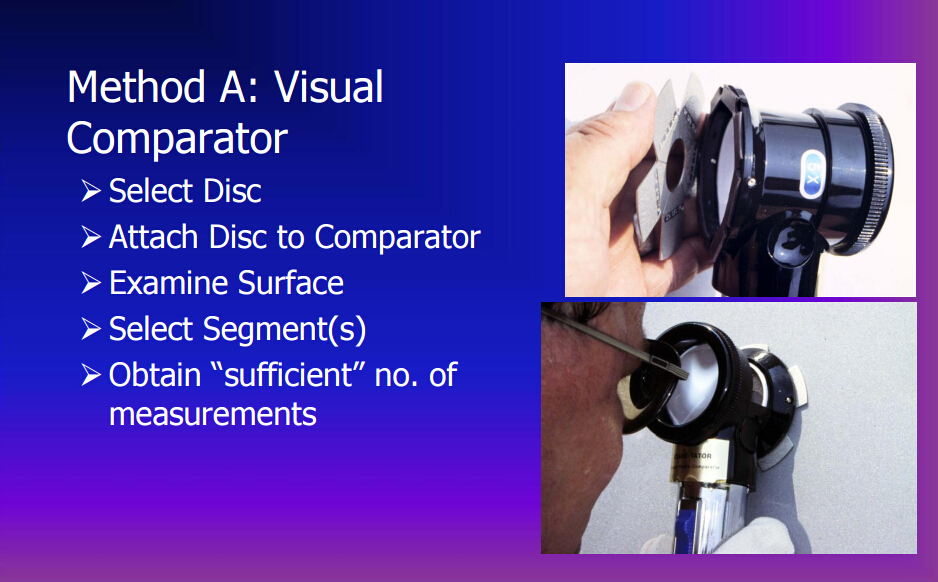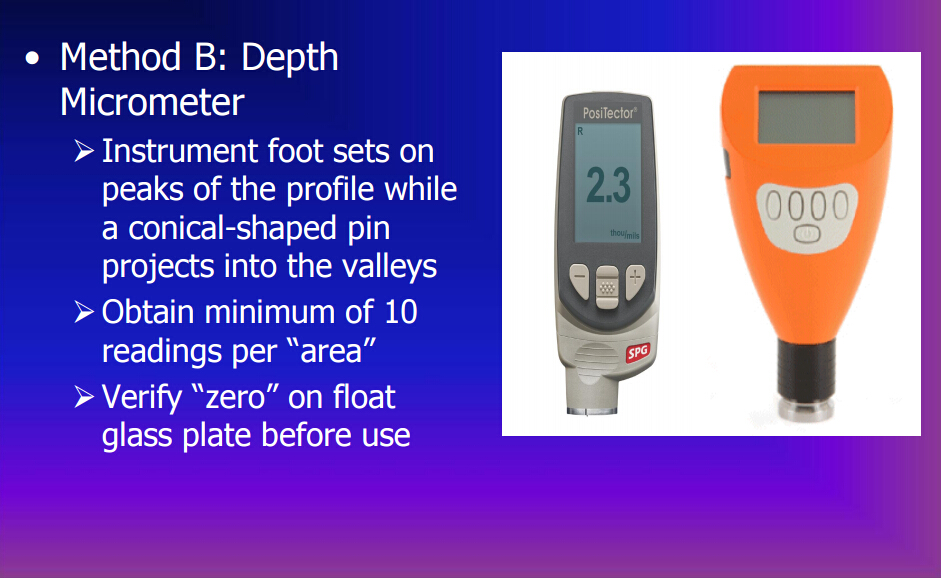 | | |
| --- | --- |
| Measuring Surface Profile Method A | Measuring Surface Profile Method B |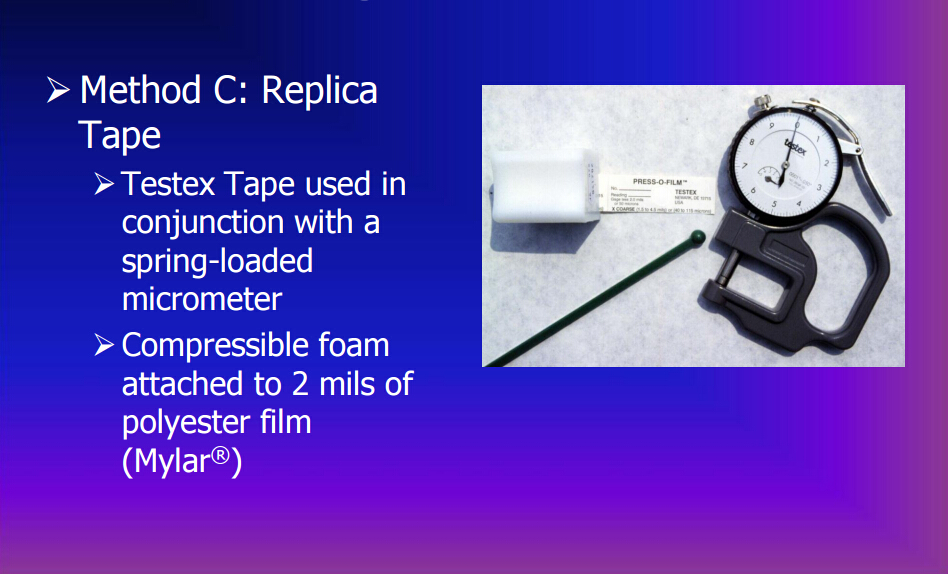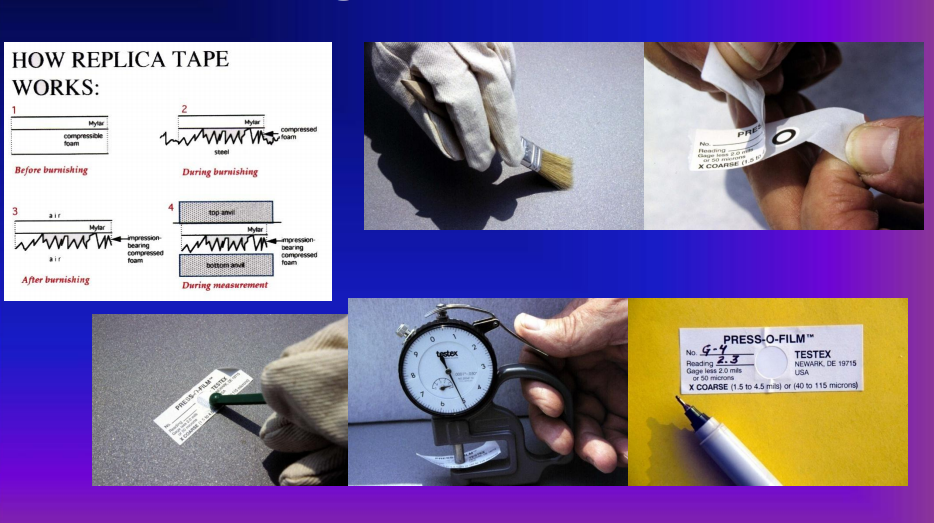 | | |
| --- | --- |
| Measuring Surface Profile Method C | Measuring Surface Profile Using Replica Tape |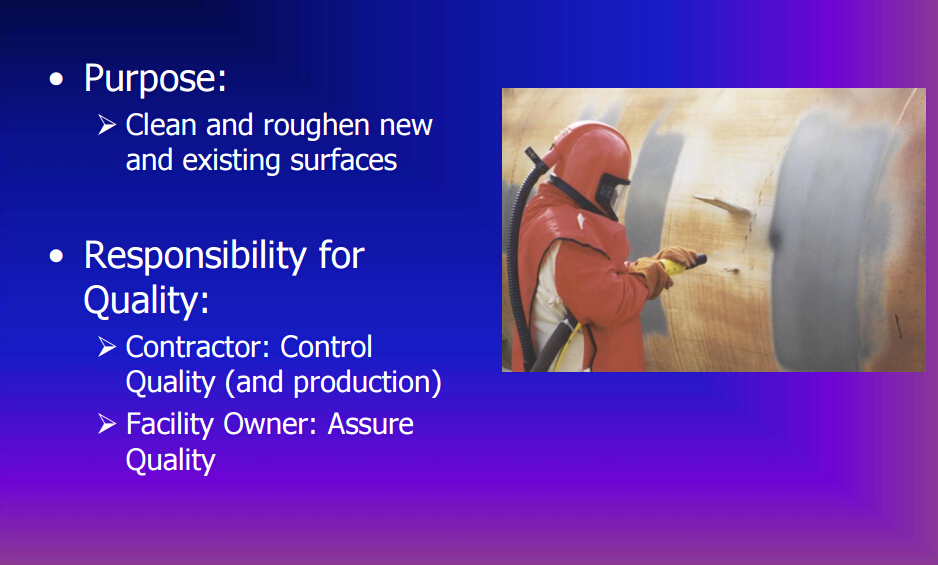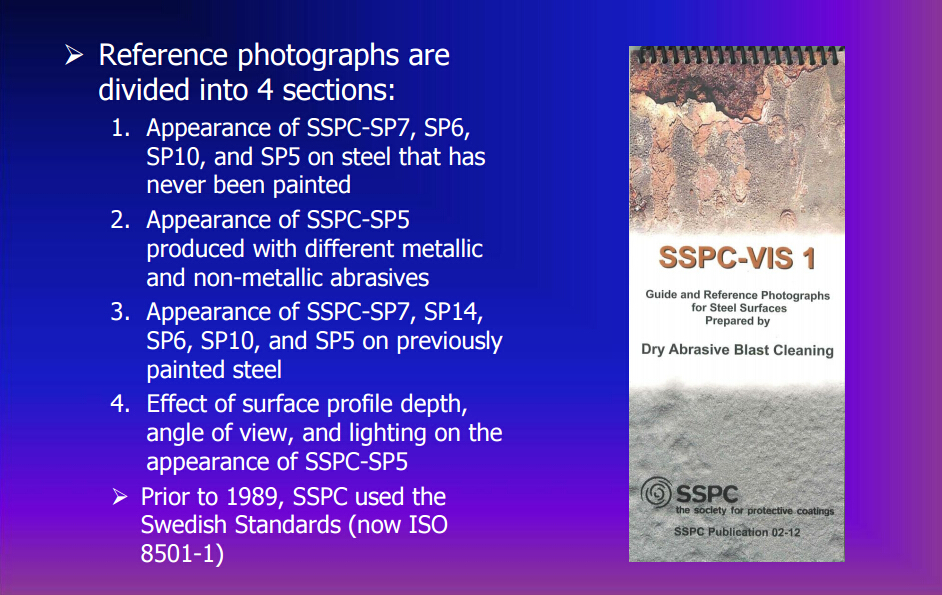 | | |
| --- | --- |
| Overview Of Dry Abrasive Blast Cleaning Operations | Using SSPC-VIS 1 Guide |